Don Nicely
Mortgage Advisors advising clients on; Residential & Buy to let house purchases and re mortgages We also advise on mortgage & family life & critical illness cover Other services include offering a full house buying service from negotiating the
Potteries Mortgage Desk are established Mortgage & Insurance Brokers based in Newcastle, Staffs and specialise in advising new & existing

What has the BNI done for my business
BNI is a great way of generating new business referrals by developing long terms relationships with other business people. Every week you have the benefit of 30+ members looking for opportunities and referrals for your business.

The BNI membership is also invaluable by way of developing relationships with key business partners to our business.
How I value BNI membership
Significant - it is one of our best forms of new business generation.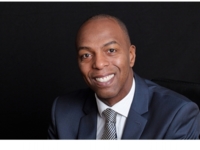 68 King Street
Newcastle under Lyme
Staffordshire
ST5 1JB
Tel: 07798 584572
Email: don@potteriesmortgagedesk.co.uk
Website: http://www.potteriesmortgagedesk.co.uk
Testimonials
By: John Hollins (The Specs Place) 27/04/2022
We found a house that we would love to buy (a new build) and were told that we needed to have a mortgage in place to secure the house. I rang Don and asked him if he could get something sorted and he warned me it was unlikely but he managed to get the offer in principal we needed to secure the house.

However, the house build was due to be completed in 2 months and the developers wanted us in at that point and so Don then had to get the mortgage approved in a short space of time (that many others had said was not possible) and with numerous hurdles of both my partner and I being self employed. Calm and professional throughout Don got it sorted and we got to move in to our lovely new home and cannot thank Don enough for the amazing work he did.

Thank you Don for getting us into our new house. John