Don Nicely
Mortgage Advisors advising clients on; Residential & Buy to let house purchases and re mortgages We also advise on mortgage & family life & critical illness cover Other services include offering a full house buying service from negotiating the
Potteries Mortgage Desk are established Mortgage & Insurance Brokers based in Newcastle, Staffs and specialise in advising new & existing

What has the BNI done for my business
BNI is a great way of generating new business referrals by developing long terms relationships with other business people. Every week you have the benefit of 30+ members looking for opportunities and referrals for your business.

The BNI membership is also invaluable by way of developing relationships with key business partners to our business.
How I value BNI membership
Significant - it is one of our best forms of new business generation.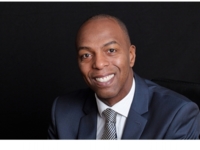 68 King Street
Newcastle under Lyme
Staffordshire
ST5 1JB
Tel: 07798 584572
Email: don@potteriesmortgagedesk.co.uk
Website: http://www.potteriesmortgagedesk.co.uk
Testimonials
By: Luke Almond (LA Locksmiths) 06/05/2021
I have used Don Nicely for my mortgage and as a first time buyer, he made the process simple and stress free. He explained all parts of the mortgage application clearly and my partner and I left his office with a smile on our face. I always recommend Don to anyone I know that is moving house or in need or a mortgage renewal.