Chris Austin
Health & Safety Training and Osteopathy
Edenfield provide a wide range of training and consultancy services (and includes an osteopathy practice).

Based in the Midlands but operating UK wide, Edenfield specialise in:
(a) Health and Safety training
(b) Manual handling training
(c) COSHH training
(d) Mental health awareness and training
(e) Food Safety training
(f) Personal Licence Holders Certificate training
(g) Safeguarding awareness and training
(h) Occupational Hygiene consultancy
(I) Osteopathy treatment
What has the BNI done for my business
Joining BNI has been a step up for Edenfield.

Whilst being a platform to advertise the wide range of services offered, it is a great way to secure a steady stream of referral opportunities.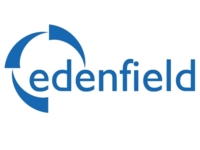 The Bridge Centre
Birches Head Road
Stoke on Trent
ST2 8DD
Tel: 0844 335 0492
Email: chris.austin@edenfield.co.uk
Website: http://www.Edenfield.co.uk
Testimonials
By: John Hollins (The Specs Place) 27/10/2021
At The Specsplace it is important to be up to date on health and safety training being a healthcare practice. I asked Chris about his training and it was organised at a time to suit the practice and was absolutely excellent in its content and delivery. All the staff now have a better awareness of first aid and are very proud of obtaining this knowledge. Thanks Chris and the team for an excellent course.