Chris Austin
Health & Safety Training and Osteopathy
Edenfield provide a wide range of training and consultancy services (and includes an osteopathy practice).

Based in the Midlands but operating UK wide, Edenfield specialise in:
(a) Health and Safety training
(b) Manual handling training
(c) COSHH training
(d) Mental health awareness and training
(e) Food Safety training
(f) Personal Licence Holders Certificate training
(g) Safeguarding awareness and training
(h) Occupational Hygiene consultancy
(I) Osteopathy treatment
What has the BNI done for my business
Joining BNI has been a step up for Edenfield.

Whilst being a platform to advertise the wide range of services offered, it is a great way to secure a steady stream of referral opportunities.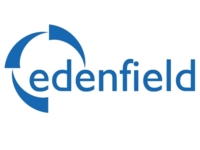 The Bridge Centre
Birches Head Road
Stoke on Trent
ST2 8DD
Tel: 0844 335 0492
Email: chris.austin@edenfield.co.uk
Website: http://www.Edenfield.co.uk
Testimonials
By: Mike Skucha (SEI Electrical Contractors Ltd) 09/12/2021
We have recently put all of our field engineers though Eden Field's 3 day first aid course via blended learning.

This course was a fantastic advantage commercially as it only requires 2 days classroom learning over the normal 3 day of 6 hours learning time as the other on line learning 6 hours is totally flexible prior to the course.

The course was delivered in a fun and relaxed manner which kept the full attention of all delegates giving a 100% pass rate whilst ensuring the guys could practically demonstrate their life saving practical skills.