Peter Brewster
Health & Safety Construction Design Management (CDM) Asbestos Surveying and Removal Fire extinguisher supply and inspection
CDM, H&S, Asbestos Management, First Aid Training, Temporary Works, H&S Training
What has the BNI done for my business
Created an excellent networking forum, and exposed my business to other businesses that I may use.
How I value BNI membership
The chapter has given great value for return on investment, but as I'm constantly gratefully reminded of, you only get out what you put in. This I still have to work on.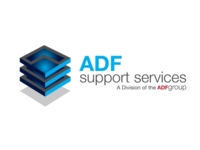 THe Wedgwood Big House
1 Moorland Road
Burslem
Staffordshire ST6 1DJ
Tel: 07787 564836
Email: pb@adfgroup.co.uk
Website: http://www.adfgroup.co.uk