Julia Donaldson
Bookkeeping Services
Bookkeeping & Vat services- Staffordshire, Shropshire & Cheshire.

Qualified member of Institute of Certified Bookkeepers.

Fully Insured and regulated.
What has the BNI done for my business
BNI has helped JMD to grow with the help of "bni " sales team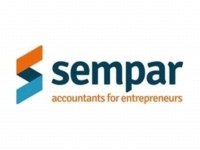 Tel: 01782 405959
Email: info@jmdbookkeeping.co.uk
Website: http://www.jmdbookkeeping.co.uk
Testimonials
By: Tom Karklins (Indigo Buteo Productions) 10/01/2020
JMD has recently taken over my bookkeeping and I have to say it is one of the best changes I have made to the business. Being a film maker I would much rather spend time improving my skills and making every film the best it can be, Julia and the team have given me more time to do this by making everything so quick and easy. I have been able to call or email if I have any questions and been given great advice on best practice to make it easy for both parties.

I highly recommend JMD to anyone looking for the complete bookkeeping service. It's a truly fantastic business to be working with.