Tony Hobbs
We create premium gins, vodkas, and rums in our craft distillery. It''s a fabulous way to spend time!
We are a small craft distillery on the rural North Shropshire / Staffordshire border, making award winning gins, vodkas, and rums. We focus on creating premium products and can offer a bespoke distillation service for companies or individuals.

Our award winning 'Round the Garden' gin, which gained Bronze in the prestigious World Gin Awards 2022, develops slowly across the palate. Hibiscus, honeysuckle, marjoram, jasmine and other botanicals gently emerge from this fine drink. Although gin is made from vodka (no, we too only learnt that when researching this venture!), we distil a very special vodka from our gin! Beautifully smooth, and unique. Our rum is a gently spiced white rum, and delivered at a bracingly genuine Navy Strength of 57% abv. That's quite enough to blister the barnacles off any lolloping landlubber's sailing dinghy!

And, when we were challenged to produce something red, white and blue for an RAF summer ball, we developed a cool 40% Blue Bubblegum gin along with a reddish pink Seaside Rock gin, also at 40% abv. A crazy idea we thought, but blimey they do go down a treat! And the white? That was our premium floral gin.
What has the BNI done for my business
BNI brought about the very existence of my company. It all started when one of my Chapter colleagues brought along a visitor who sold Stills . . . I went along to have a look, thinking a friend with a brewery could be interested.

When I saw what was on offer, a career changing seed began to form in my mind . . . and a while later I opened my own distillery. Now THAT was one hell of a powerful one to one!
How I value BNI membership
See 'What BNI has done for my business' above. You can never know what hidden benefits bringing along a visitor will have for others.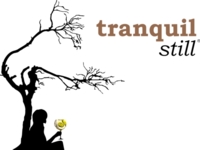 PO Box 449
Market Drayton
TF9 9EY
Tel: 07801 570397
Email: tony@tranquilstill.co.uk
Website: http://www.tranquilstill.co.uk